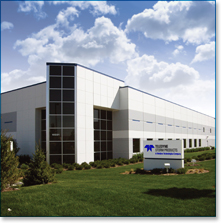 Teledyne Storm Microwave has been providing high quality interconnect products and cable assemblies to domestic and international defense and telecom markets since 1978.
Located near Chicago, Illinois, Teledyne Storm Microwave was one of the first companies to offer high performance flexible and semi-rigid RF/Microwave cable assemblies with low density, tape-wrapped dielectric.
Today, Teledyne Storm Microwave is well known not only for quality products but also for quality customer relations based on an ongoing commitment to honesty and integrity. Building on our decades of microwave transmission line design experience, we continue to solve engineers' interconnect problems by combining leading technology with the Storm legacy of responsive, flexible, committed customer service.
PRODUCT LINES & CAPABILITIES
Our flexible and semi-rigid coax cable is produced in house, utilizing state-of-the-art manufacturing equipment.
Flexible cable assemblies through 50 GHz are designed to meet requirements for Low Loss, Phase Stability, Durability, and Miniaturization. High performance flexible products include our True Blue®, Phase Master®, and Storm Flex® lines.
High performance, low loss semi-rigid requirements are met with our Maximizer Gold™ phase stable low loss products and Maximizer Silver™ low loss RG replacement products.
Products for test applications include a line of push-on adapters and our Accu-Test® flexible cable product line specifically designed for applications where phase stability versus flex is a critical parameter.
We also offer phase and amplitude matching, armoring/ruggedizing, and custom cable routing. A dedicated quick-turn prototype team is equipped to produce both connector and cable assemblies in short time frames to help meet challenging schedules. And, our broad range of test & measurement capabilities plays a vital role in delivering reliable, high performance products at cost-effective prices.

THE TELEDYNE STORM MICROWAVE MARKET FOCUS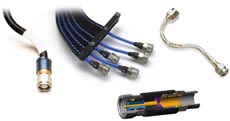 Tailored Systems Solutions for defense systems that require:
High levels of mechanical and electrical performance under extreme environmental conditions
Product configured to meet program needs
Strong support during system development
Reliable performance over time
Our knowledge of and experience with radar, EW, communications, and antenna systems allows us to "work smart" in translating your project needs into product requirements—and a product capable of meeting them.
We specialize in 50-ohm coax products featuring low density PTFE dielectrics and produce both flexible and semi-rigid cable in house to ensure compliance with the most challenging specifications. Our Phase Master®, True Blue®, and Storm Flex™ lines of flexible cable assemblies, and our Maximizer Gold™ line of semi-rigid assemblies, have proven track records for providing the performance required by demanding system needs.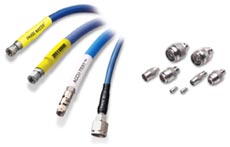 Test & Measurement Products for defense and telecom applications in development, production, or field test that require:
Rapid product availability and quick-response service
Durability and reliability over time with use
Stable microwave performance
For the high performance test & measurement customer we provide standard or customized cable assemblies with time-tested, durable constructions known worldwide for their consistent dependable performance. Our True Blue® heritage line of flexible assemblies is complemented by our Phase Master®, Accu-Test®, and Storm Flex® lines, which were developed to address evolving test challenges.
Numerous off-the-shelf assemblies offer particularly cost-effective product solutions. Options such as contingency and consignment stocking maximize flexibility on the supply chain side.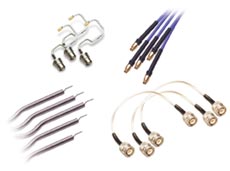 Build-To-Print Manufacturing Services serving defense and select telecom markets that require:
50 Ohm flexible or semi-rigid configurations
High mix, low- to mid-volume production
Reliable performance as a critical parameter
Support during customer's product development cycle
Support for demanding schedules
Blindmate connector interface expertise

THE CUSTOMER EXPERIENCE

Partner with Teledyne Storm Microwave and you'll find that "best fit" means more to us than just offering you the right product. It also means offering you the right services and technical expertise to support your unique needs. You'll find us…

Reliable

Over 25 years supplying high performance microwave cable assemblies for a wide range of challenging applications
Broad range of products designed and tested for stable, dependable performance
Cable produced internally to ensure predictable performance




Resourceful

Facing an aggressive build schedule and armed with only a project outline, we developed 250 unique, phase matched, blindmate cable assembly configurations and delivered them ahead of schedule; exceeding customer expectations for a turn-key solution.


Responding to a key customer's need to reduce system costs, we developed a new high performance ePTFE cable product that met system requirements for less than 30% of the cost of alternative SiO2 products.


Addressing a key customer's need for a miniature cable that combines flexibility, shielding effectiveness, and low attenuation, we developed a new cable with an innovative shield construction and delivered finished assemblies that exceeded customer performance requirements.


Ready

More than 25 years of proven product solutions to "jump start" new challenges
Standard cable products—built and tested by Storm—available off the shelf
Production staff and systems geared toward high mix, short run
Experienced application engineering staff knowledgeable in microwave systems
Interactive product data available on our Website; just click on the Find A Product link

 
AS9100 / ISO 9001
Teledyne Storm Microwave actively works to stay on top of and implement those new and improved technologies and processes that will translate into better performance for your end product.

And, as an AS9100 registered company, our quality management system meets not only ISO 9001 standards, but also the additional standards formulated by the International Aerospace Quality Group (IAQG) to specifically address specialized requirements of the aviation, space, and
defense industries.